How Blue Pearl Project and Oak Meadows Ranch Began
After Christmas in 2011 Craig had asked Debbie to start going to the gym with him. Debbie was spending too much time on the computer doing work. Debbie hates exercising and would rather do activities that include exercise so she asked Craig if he knew how to ride a horse. Craig said yes on the ranch he grew up in Utah they had a horse and he had helped take care of horses.
New Year's 2012 Rose Parade fell January 2 because January 1 was on a Sunday. January 2 Craig had business up in the Santa Clarita area and Debbie went with him and stayed in the car. Debbie was searching Craigslist for horses and fell in love with what appeared to be a black horse. Debbie's favorite colors for a horse is black and a Palomino. On the way home they would be near where the black horse that interested Debbie would be and Debbie had asked Craig if he'd like to stop and look at the horse. He said yes and that evening they looked at the horse. It was obvious when seeing the horse he wasn't being properly taken care of. His ribs were showing, not just a little but a lot. They fell in love with him and decided to purchase him. The horse is a Thoroughbred and his name is Hercules, Great, Great, Grandson of Secretariat. Grandfather is Storm Cat. Storm Cat receives ½ million for stud service.
On the way home Craig and Debbie found a boarding facility for Hercules and Hercules would be delivered the next day. That evening they went to dinner to celebrate and Craig said but we can't just have one horse, we need two horses so we can ride together. During dinner Debbie searched Craiglist and found another horse. Several people would be interested in that horse and Craig and Debbie would have to get up early and drive to Warner Springs to get there before everyone else to see the horse if they wanted her. Craig and Debbie did arrive that morning before everyone else and fell in love with this horse. Her name is Lisa. She is also a Thoroughbred and is the Great, Great, Granddaughter of Man o' War. The ranch manager of where Craig and Debbie would board their new horses would go and pick up Lisa, her name is Terry.
With the economy really bad and people losing their homes and ranches there are many abandoned, starving horses. Many horse owners simply can't buy feed for their horses. The ranch manager Terry at the boarding facility was experiencing horse owners no longer paying their board. Horse owners just wanting to give up their horses. Horses being turned lose in the Santa Ana riverbed even with pedigree papers attached to the horse.
This is when Craig and Debbie decided they would start to help as many horse owners and horses they can. They understand they can't save them all but would do the best they can throughout the United States with the nonprofit corporation they have named Blue Pearl Project. The nonprofit corporation was meant to help clean up the plastic in the ocean the size of Texas but so many horses were starving and being sent to slaughter it seemed it was real important to help horses. They were receiving emails and calls not only locally but from many states throughout the United States. Horse owners could no longer feed or care for their horses. Homes were being foreclosed on and the home owners would leave their horses behind. Debbie had a database of other rescues in other states and would provide the information to that horse owner what they could do with their horse instead of sending it to auction and then the horse is sent to slaughter. Slaughter is not an option for Craig and Debbie and goes against their belief. Those that donate to the Blue Pearl Project and request the donation to go to a specific horse rescue the donations meant for that rescue would receive the donations.
Craig and Debbie starting rescuing local horses including a horse that is a wild Mustang named Ariel. The owner of Ariel was going to put her down because she couldn't train her. Ariel is approximately 20 years old that is afraid of people because she had been beaten most of her captured life, a horse that was abandoned at the boarding facility named Rowdy, on a job site for Craig a horse owner that could no longer take care of her husband's horse named Barney. The husband had passed away 3 years prior, a horse that was abandoned tied up to an abandoned barn with no food or water that was about 300 pounds under weight when found his name is Smokey, 2 horses that a husband and wife that were divorcing could no longer afford to keep their teenager's horses, their names are Cody and Radar.
In March 2012 the ranch manager Terry no longer wanted to work at the boarding facility and since Craig and Debbie were already up to 8 horses she suggested they find a ranch and she would be the ranch manager overseeing the horses. Also another boarder named Johnny at the facility no longer liked the boarding facility so should they find a local ranch he would follow. Johnny had 3 horses boarded and another at another location that was pregnant and he no longer could afford to board 4 plus the foal once it was born. Craig and Debbie had agreed to rescue his pregnant mare that was about to be sent to auction and pay for his horses feed and care once they found a ranch until December 31, 2012 and in exchange they would be able to keep the foal that is now known as Shiloh. Johnny would be the one to fundraise and get donations for Blue Pearl Project.
Craig located a property in Wildomar that had 21 acres. Once they signed the paperwork the end of March they could start cleaning up the property and take possession April 1, 2012. The property only had a 400 sq. ft. home built in 1954 that was in desperate need of remodeling, it wasn't even in living conditions, a garage and a shed behind the home. The previous tenants were goat farmers. The property was a mess with a lot of trash and debris. At that time they found out Terry's mother had health problems and she had to take care of her mother so she couldn't join Craig and Debbie but she could be an advisor. April 1, 2012 Craig and Debbie took possession of the property. The property has 2 oak trees on it at least 150 years old and at the time had green meadows on it so they called the property Oak Meadows Ranch.
For some horse owners the most difficult thing to do in life is to give up a horse that they have had for numerous years. There are numerous reasons why they can no longer have that horse. We at Blue Pearl Project respect the wishes of those that donate their horse to us. Craig and Debbie when picking up the donated horses have experienced many emotional, crying horse owner's pleading for the horse to remain forever with Craig and Debbie with the Blue Pearl Project to never sell, adopt out, send to auction or have slaughtered their horse. Craig and Debbie respect those wishes. Those horses are considered a sanctuary horse. Not all, but many horses at Oak Meadows Ranch are sanctuary horses.
The plan was when the Blue Pearl Project rescued horses locally in Southern California they would stay at Oak Meadows Ranch. The horses on the ranch would be shared with those that would like to be with horses but can't because they can't afford a horse or don't have horse property. Many that loves horses love to do anything associated with a horse such as mucking stalls, filling their water buckets with water, grooming the horse, bathing the horse, exercising the horse. Many just find being around horses very relaxing, an escape from life.
Craig and Debbie appreciate the help from volunteers. Oak Meadows Ranch is a private ranch that the majority of the horses on the property are rescued horses and have been rescued by Craig and Debbie of the Blue Pearl Project. This ranch is strictly about the horses and for those that want to be around horses either by just visiting them, grooming them, bathing them, exercising them, mucking stalls, filling their water buckets and help with feeding them. All volunteers are appreciated and there is no discrimination or harassment tolerated. For those that like to gossip etc., Craig and Debbie the founders and owners of the ranch prefer no drama, the ranch is just all about horses and prefer everyone to leave their drama, gossip and opinions elsewhere. Most gossip is just that, gossip and not the truth. This ranch is strictly about the horses and for those that want to be around horses and that's why most come here to Oak Meadows Ranch is to have a quiet, peaceful time with the horses that want desperately to be loved.
March 2012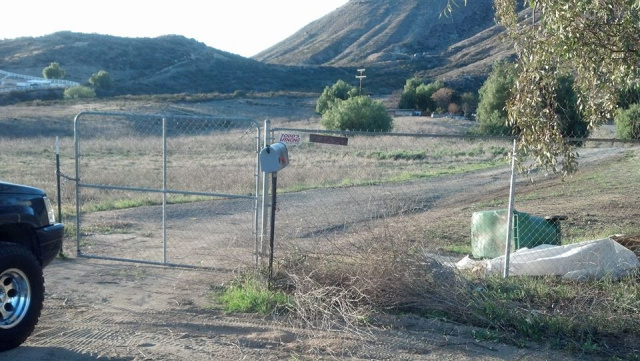 March 2012
March 2012
March 2012
March 2012
March 2012
March 2012
March 2012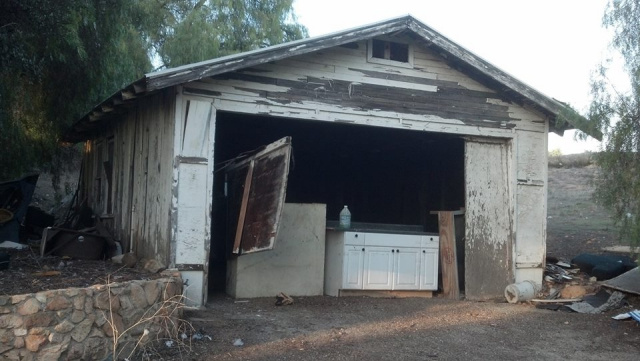 March 2012
March 2012
March 2012
March 2012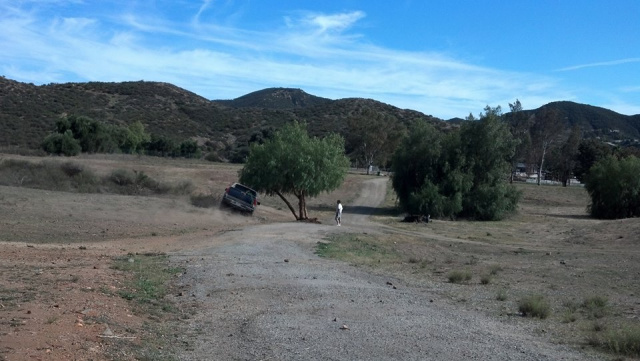 March 2012
March 2012
March 2012
March 2012
March 2012
March 2012
January 21, 2011 when previous tenants had property
April 2012 adding horse stalls
April 2012 Chance is the first horse on the property
Oak Meadows Ranch March 2014
Oak Meadows Ranch March 2014
Oak Meadows Ranch 2014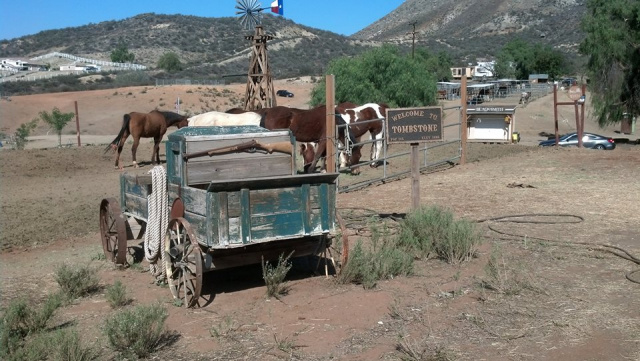 Oak Meadows Ranch March 2014
Blue Pearl Project
Dedicated To Helping Horse Rescue Throughout
The United States of America
Blue Pearl Project
951-805-7419
Email: BluePearlProject@gmail.com
Blue Pearl Project Inc. a Non Profit Organization is a Federally recognized Non Profit 501c3 Tax-Exempt