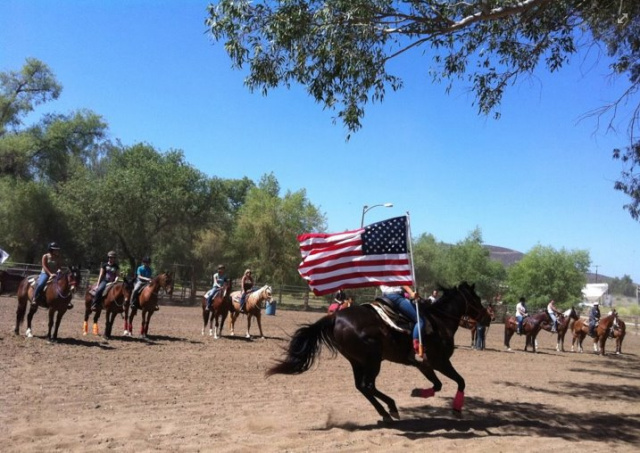 ACADEMY
About Us

Our Mission is to understand YOUR love of horses & provide programs that will increase self esteem & confidence to accomplish your goals. Whether you have never touched a horse before or are a Competitive Rider...or somewhere in between, we hope to challenge you & improve your Equine knowledge & Riding abilities.
WESTERN DISCIPLINES OFFERED: EQUATATION, GYMKHANA, TRAIL, VAULTING
Each lesson is designed around the Riders ability & goals.
Horses are provided at each level of ability.

Focusing on Balance, body alignment, & communication skills.

Learning the whole Equine experience of "Horsemanship" is our goal.

Beginner Riders may take a few lessons to accomplish one step, as experienced riders may pass through many steps in one lesson.

Students are encouraged to "test" moving up in ability and skill as often as they like.
For horseback riding lessons please contact at: 951-805-7419 Email; BluePearlProject@gmail.com Please mention you received her phone number from Oak Meadows Ranch.
Take a look at the above video and get to know about Oak Meadows Ranch's horseback riding instructor Shannon Roberts.

***Riding instructors are independent contractors and not employees of Blue Pearl Project or Oak Meadows Ranch. Blue Pearl Project and Oak Meadows Ranch only recommends them. Fees paid to riding instructors or trail rides are not donations to the Oak Meadows Ranch***