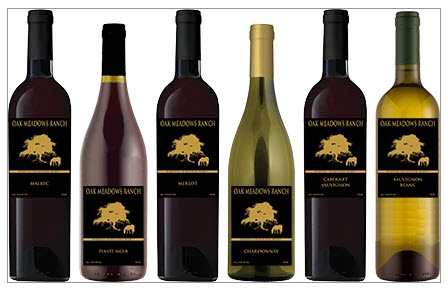 When hosting a party or having an event please keep in mind the unwanted starving horses that can be saved with your help. If you are hosting a party or having an event and you need wine to serve to your guests please purchase Oak Meadows Ranch Wine. Proceeds from the purchase of Oak Meadows Ranch Wine is a donation to help save and feed unwanted horses. You'll not only be serving your guests a good tasting quality wine but you will be helping unwanted, starving horses. Oak Meadows Ranch Wine also comes in a very elegant bottle that can be served at the most elegant black tie affair including weddings and makes great gifts such as a house warming gift, birthday presents and Christmas presents. Availability: Any quantity you need is available. Usually Ships in 3 to 5 Business Days . To purchase online Oak Meadows Ranch Wine.
Printable Order Forms for Wine Parties or Fundraiser
Order forms available for wine parties for those interested in raising money to help feed the horses at Oak Meadows Ranch.
Download: Description of Wines
Download: Order Form
Need a tax write off? Purchase Oak Meadows Ranch Wine for your event and the money donated from your purchase receive a donation receipt for that amount from Blue Pearl Project. Blue Pearl Project Inc. a Non Profit Organization is a Federally recognized Non Profit 501c3 Tax-Exempt. Enjoy hosting the party, event or wedding and serve quality wine and write it off on your taxes. What could be better than that? Parents of the bride will love this.