CBS Los Angeles and KCal 9 News Story Featuring Hit & Run Accident
Hit & Run Driver That Fled Scene on Bundy Canyon Rd. in Wildomar March 5, 2016
Oak Meadows Ranch Horse Rescue & Sanctuary Needs Your Help
Horse rescue in Wildomar, California desperately needs your help because of a hit and run driver that fled the scene running down approximately 300 ft. of fencing.
On March 5, 2016 at approximately 2:30 AM a 2005 Silver Chevy truck ran over approximately 300 ft. of horse wire fencing and poles and damaged approximately 600 ft. of horse wire. After damaging the fencing lunged onto Bundy Canyon Rd. in Wildomar running into a tree and damaging the across the street neighbors fencing. The driver of the truck fled. The owner of the vehicle's name is Steve Turrey. The license plate is 7W50934, the serial number of the truck is 1GCHK23235F959242. The truck is currently being stored at Lears Towing in Lake Elsinore, phone number. 951-674-1516 and has not been claimed yet. That is all of the information we have been given.
Our insurance does not cover replacing the poles and horse wire or fixing it. Our understanding the owner who at this present time can't be found doesn't have insurance either. The estimate to get it fixed by a fencing company is approximately $5,000 to possibly $6,000. If we can't get it professionally fixed we can have volunteers do it but we need donations. This would also be an excellent project for the Boy Scouts or an Eagle Scout project.
We appreciate any amount of money donated and help. We need to be able to get the fencing up ASAP to keep the animals in and not go on the busiest road in Wildomar, California known as Bundy Canyon Rd.
For more information regarding Oak Meadows Ranch Horse Rescue & Sanctuary please visit our website. We rescue horses and use our rescued horses for equine therapy to children and adult with disabilities and our Veterans suffering from PTSD.
Please go to this link to donate any amount of money all donations are greatly appreciated. We are a Nonprofit 501c3 and your donation is a tax write off.
http://fnd.us/c/816tH9/sh/f4ZdNe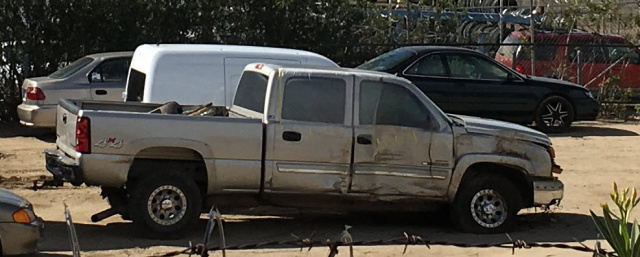 Blue Pearl Project Inc. a Non Profit Organization is a Federally recognized Non Profit 501c3 Tax-Exempt